You've spent years dreaming about your wedding and we help make that magical day picture perfect. In the midst of planning invitations, choosing a venue, setting up a bridal registry and choosing your dress – it's important to take care of yourself.
A free consultation with our Wedding Experts will help you design the perfect plan according to your budget, and schedule you with our talented Stylists, Makeup Artists and Aestheticians.
Cactus Club Salon & Spa offers the following exclusive bridal services:
Hair Colour & Cut: Our highly trained stylists can create any look you want, provide the latest styles, customize your colour, do a retouch, highlights, Ombre or Balayage. You might even want to consider a deep condition treatment or extensions.
Bridal Up-Do's & Styling: Our stylists can give you an up-do, gala styling, topknot, elaborate ponytail, tousled waves or intricate braids. We can also experiment before the big day to ensure you get exactly what you want.
Signature Skin Treatment: A must-have for blushing brides are our customized skin treatments.
Manicure & Pedicure: Prepare your hands for the ring ceremony and photographs with our trained aestheticians and consider a pedicure for the walk down the aisle.
Massage & Wraps: Planning a wedding can be stressful, so don't forget to carve out time for you and your fiance by doing individual or couple's massages or indulge in a rejuvenating wrap.
Waxing: For silky skin where you need it, a wax treatment from our Aestheticians will help you feel smooth and confident as you walk down the aisle in your beautiful dress.
Spray Tan: Try our St Tropez Airbrush treatment for glowing skin if you don't have time for the beach before the wedding.
Call Cactus Club Salon & Spa today for all your skin, hair and beauty services at (587) 609-6048 or email: [email protected]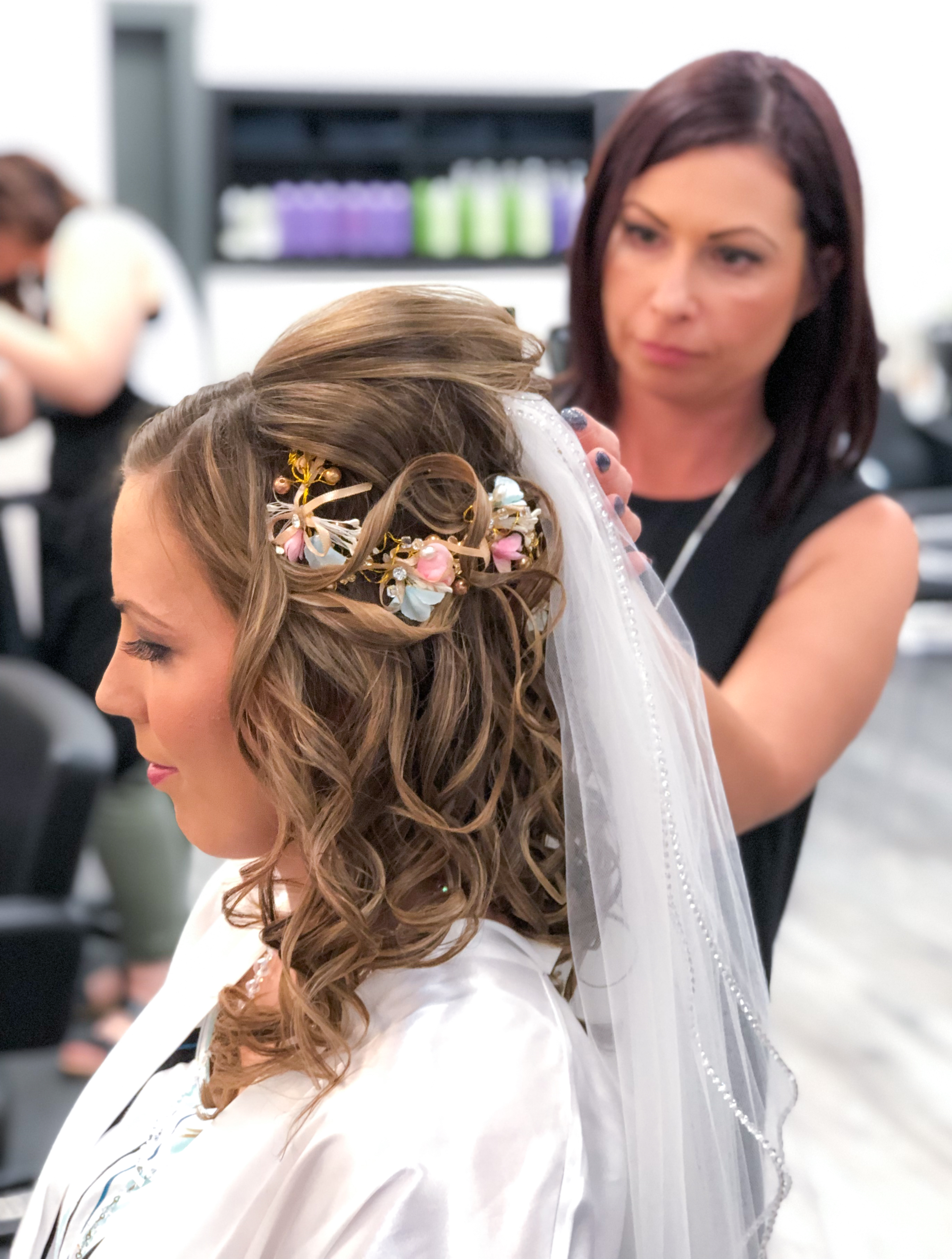 Contact Us
You can access our parking lot by using the alley behind the Okotoks Municipal Centre, which is just south of and runs parallel to Elizabeth Street. Phone: (403) 938-7304 Email: [email protected]
HOURS OF OPERATION
Monday: 9am – 9pm
Tuesday: 9am- 8pm
Wednesday: 9am – 8pm
Thursday: 9am-9pm
Friday: 9am-9pm
Saturday: 9am-8pm
Sunday: 9am-8pm
Statutory Holidays – closed

Contact Cactus Club Salon & Spa